All ladies love to flaunt mehndi especially at occasions such as weddings, Eid and other cultural or festive events. Without mehndi, such festivities seem incomplete. Here is a comprehensive list of various simple mehndi designs which you can decide to apply on upcoming functions.
Traditional henna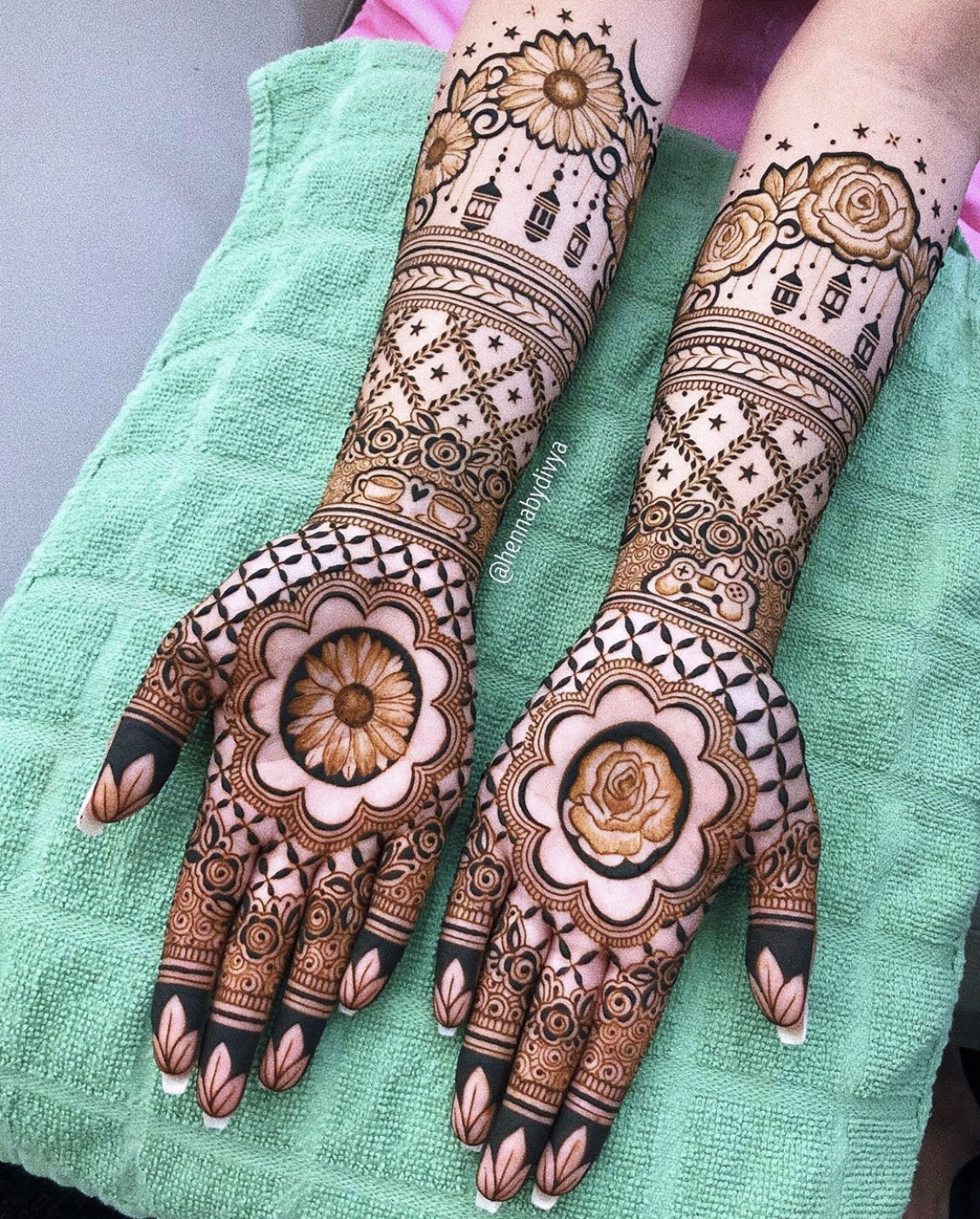 It's all in the details! Love this design which has incorporated a remote control, cup of tea along with the traditional elements.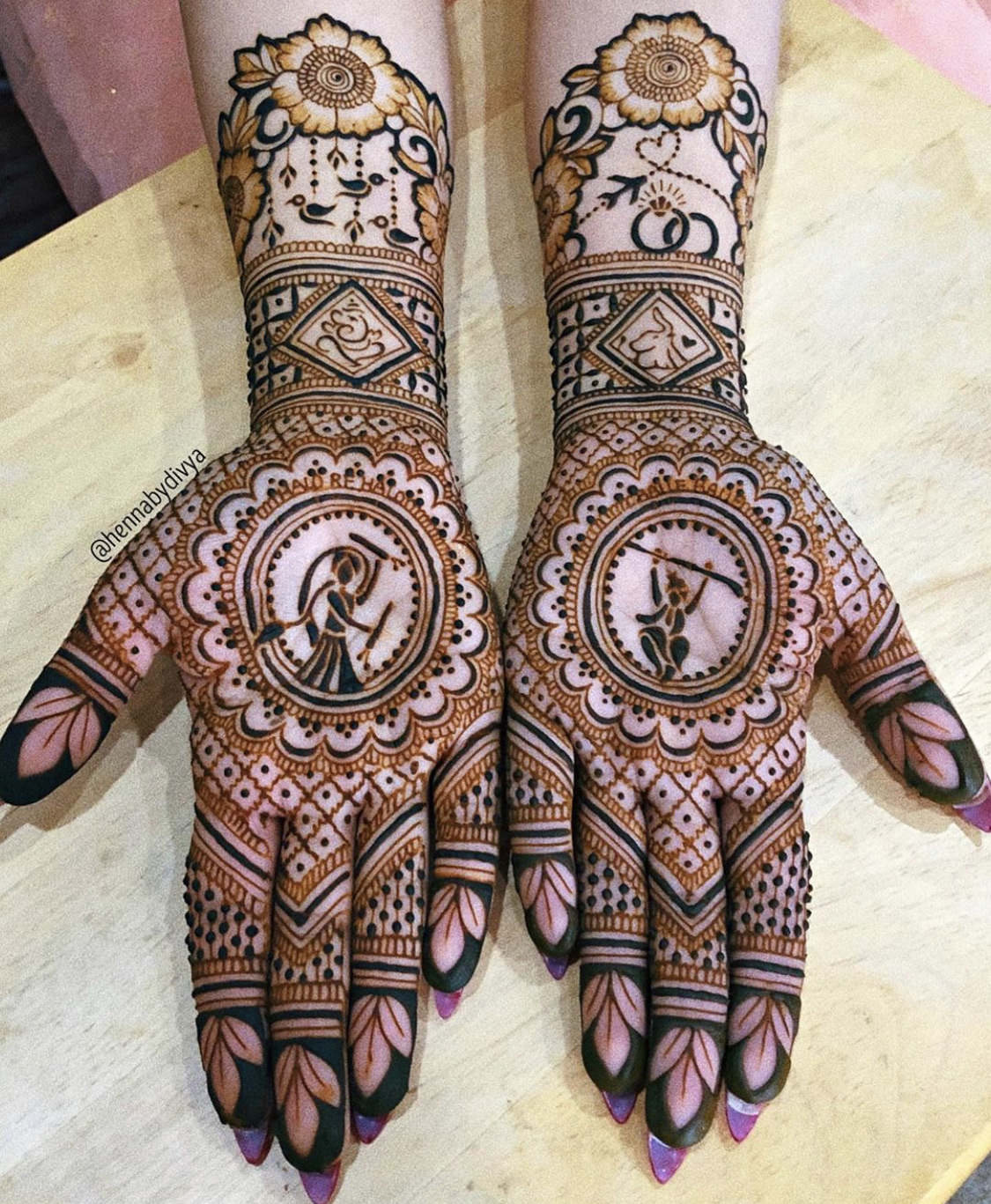 How cute are the dancing figures in this mehndi design showing amalgamation of two different cultures coming together.
Bridal henna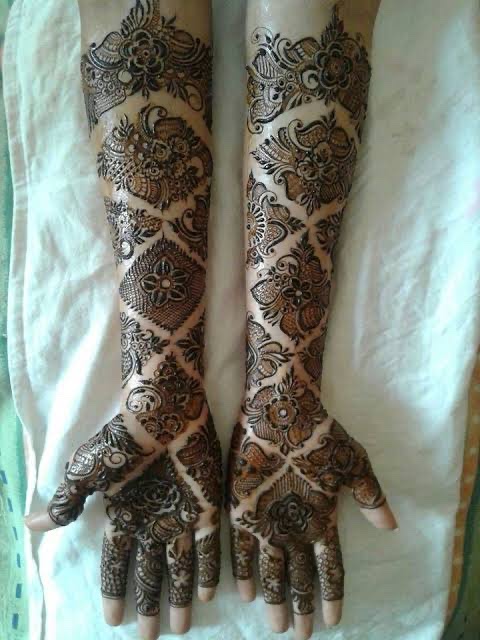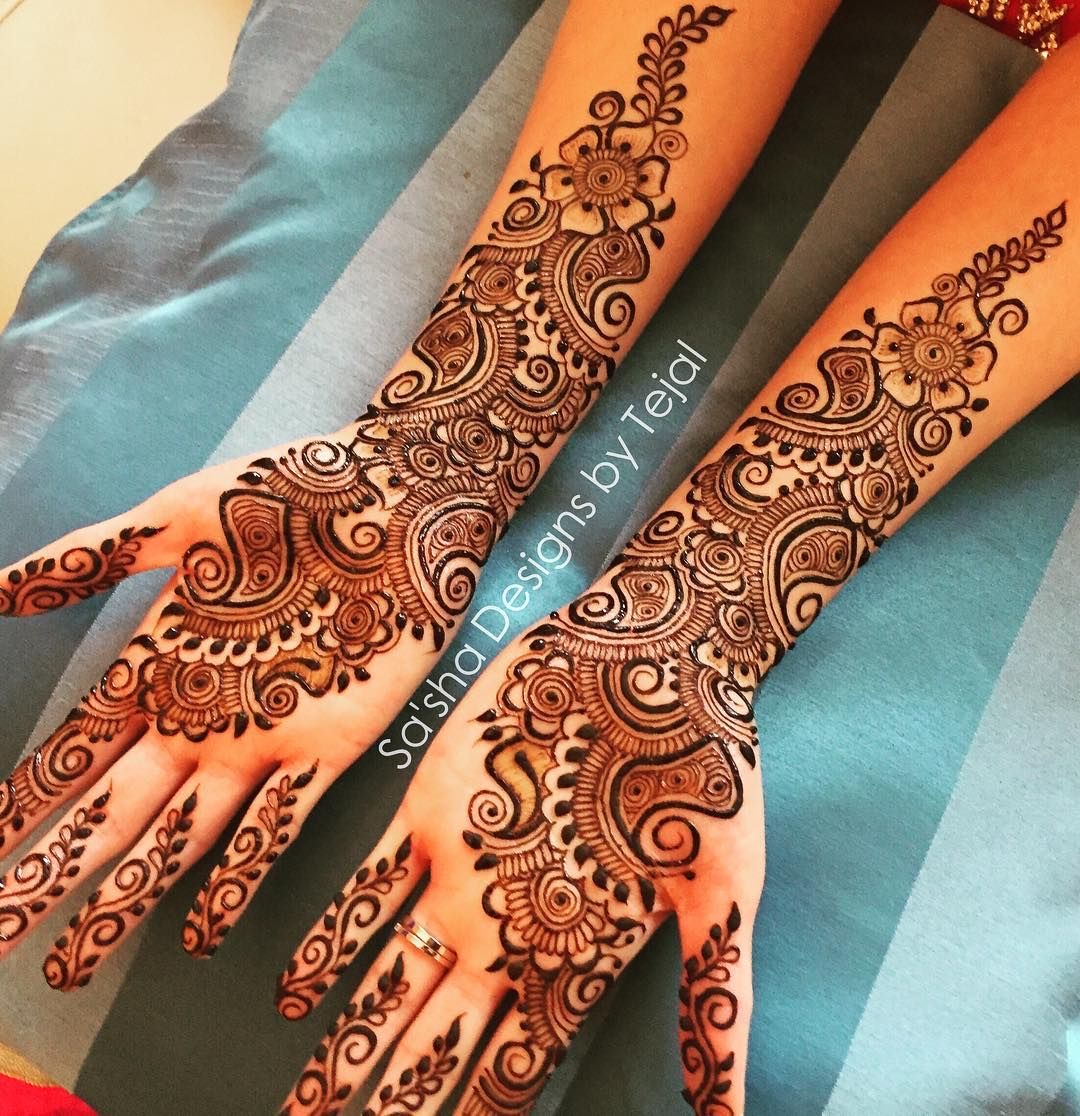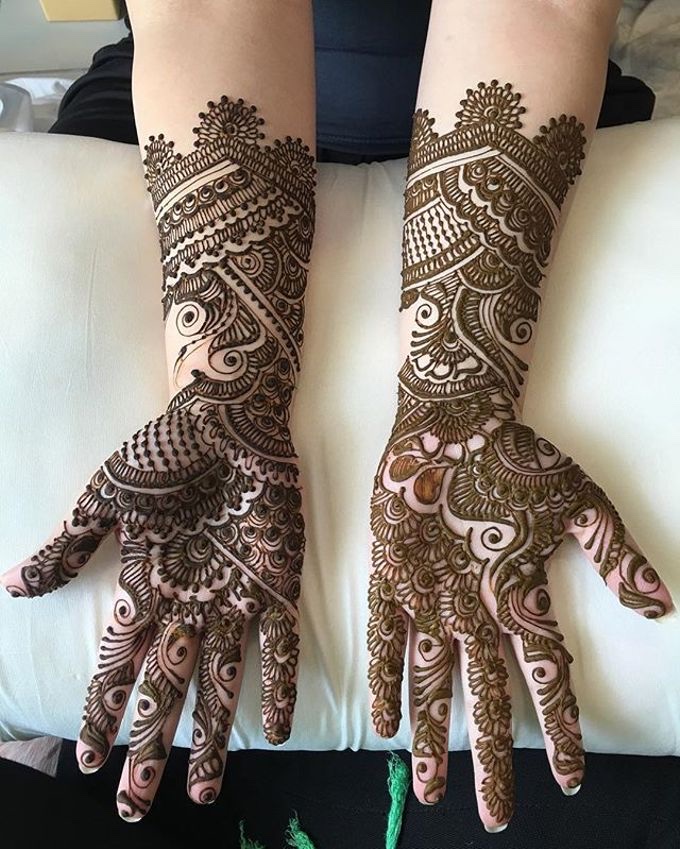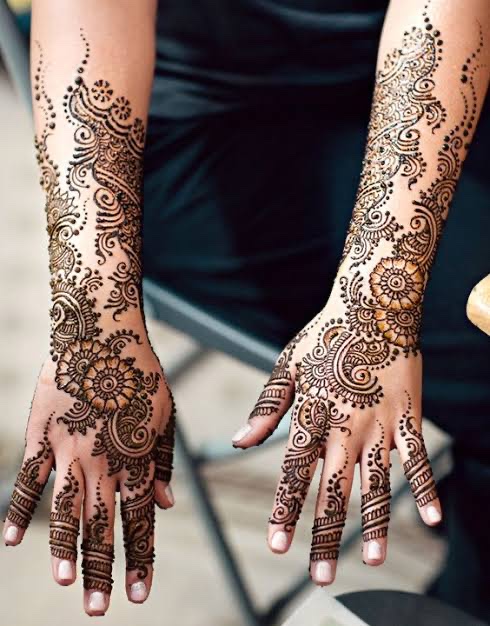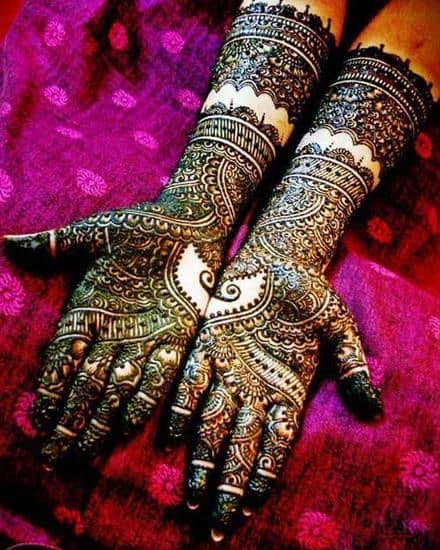 Usually adorned by girls on their wedding day. Go all out with bridal henna. It takes a lot of work but once done, the design is nothing short of stupendous!
Criss cross patterns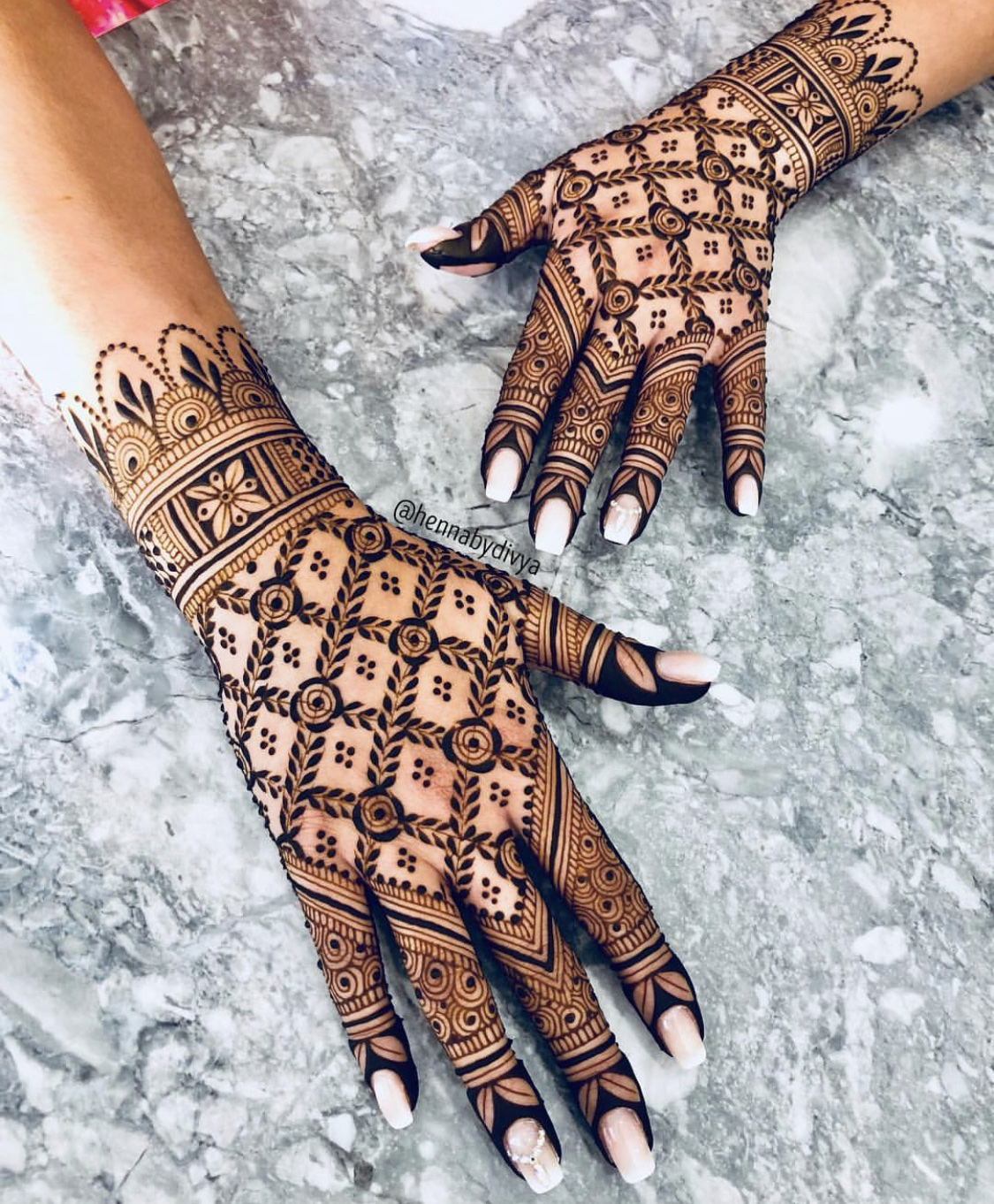 This criss cross design is extremely neat and beautiful. Beautiful and aesthetically pleasing!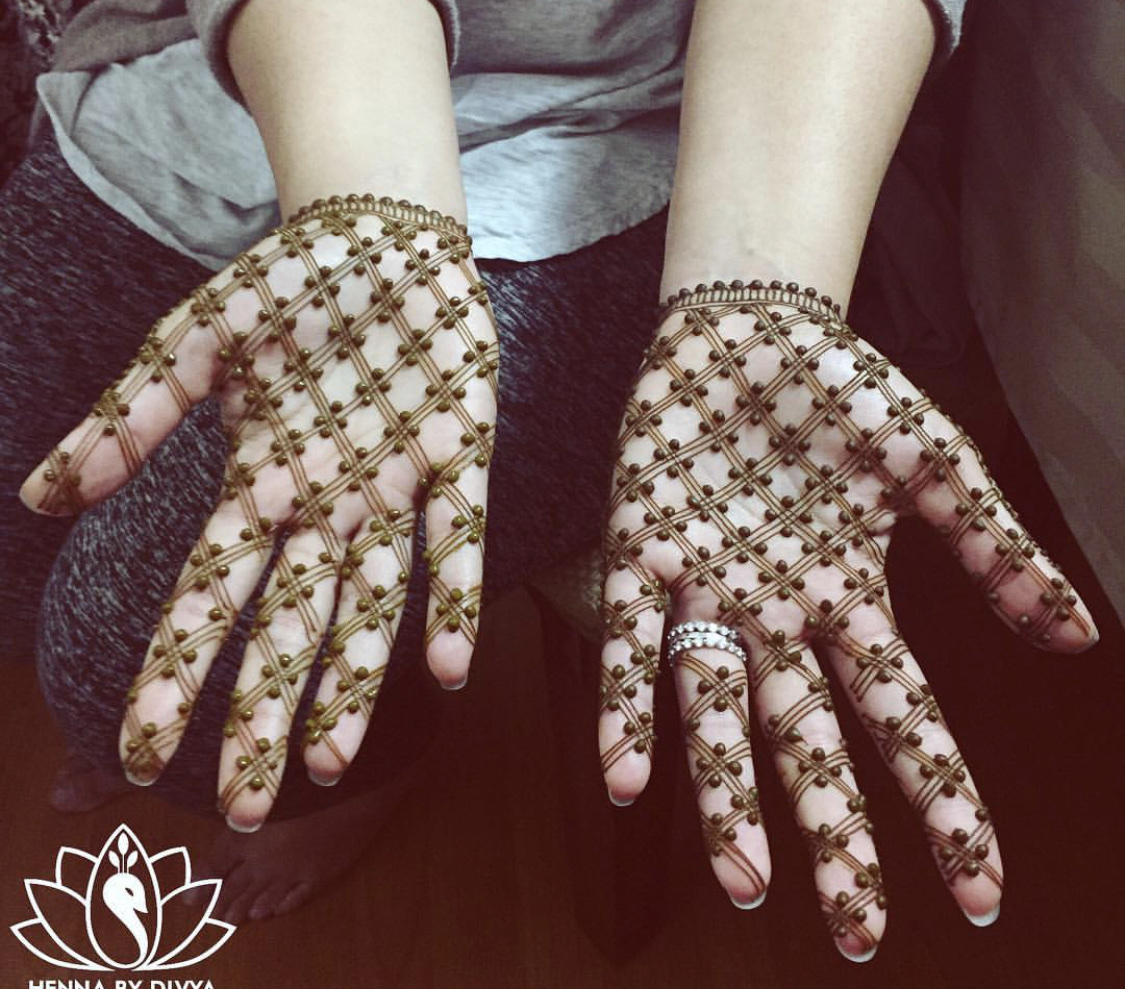 Not your everyday desi pattern, This design done inside the hand is simple yet elegant with the criss cross pattern.
Simple henna patterns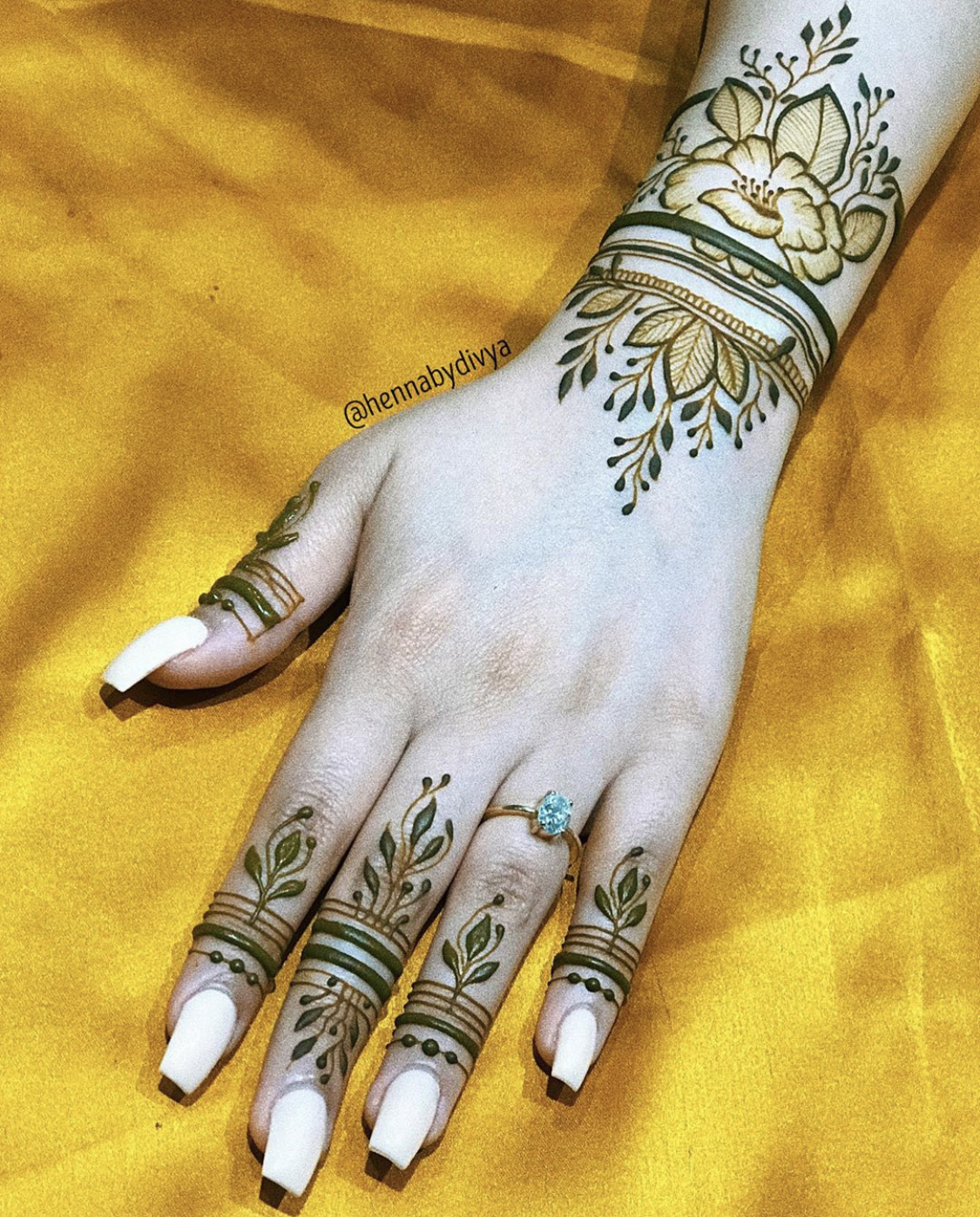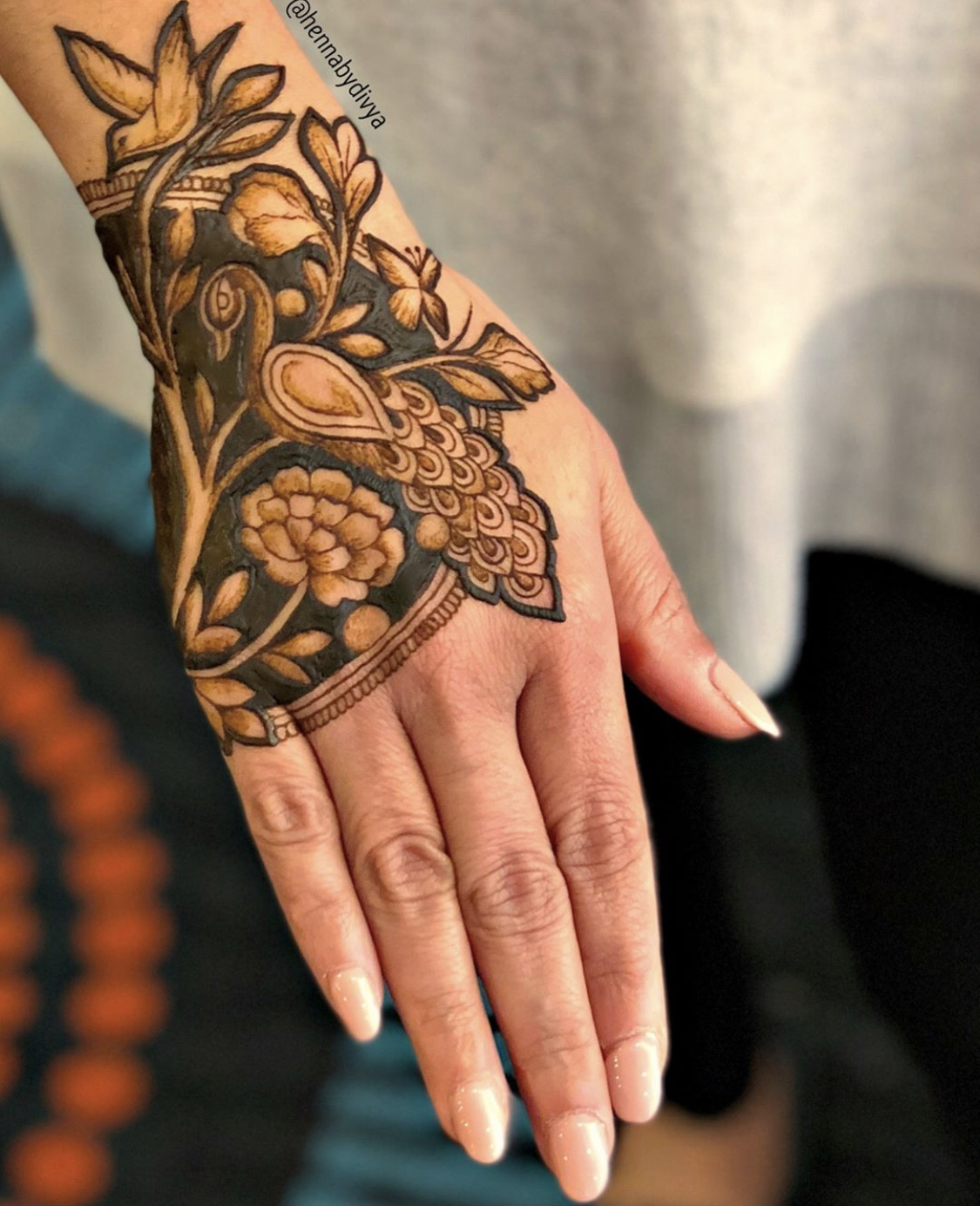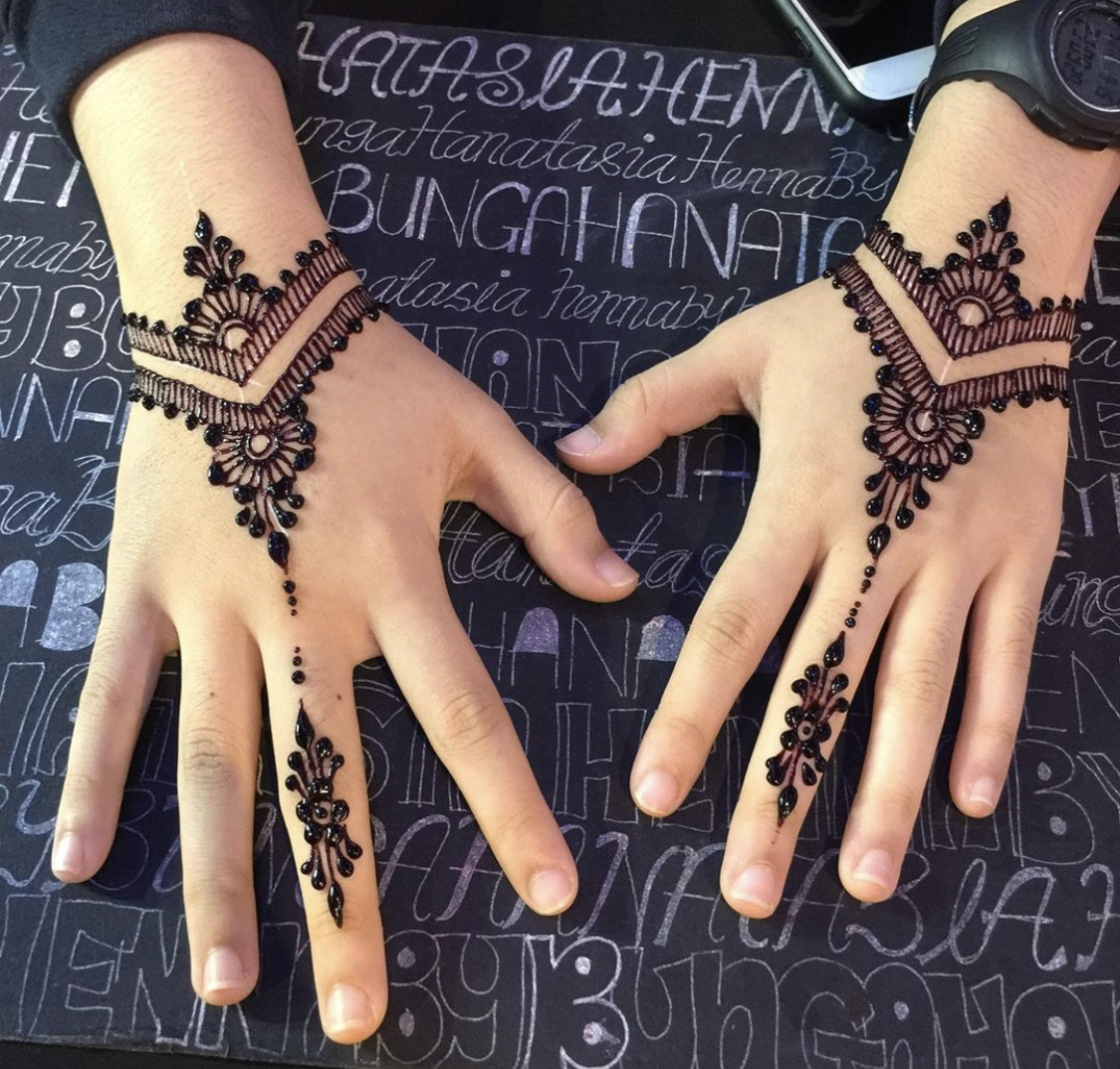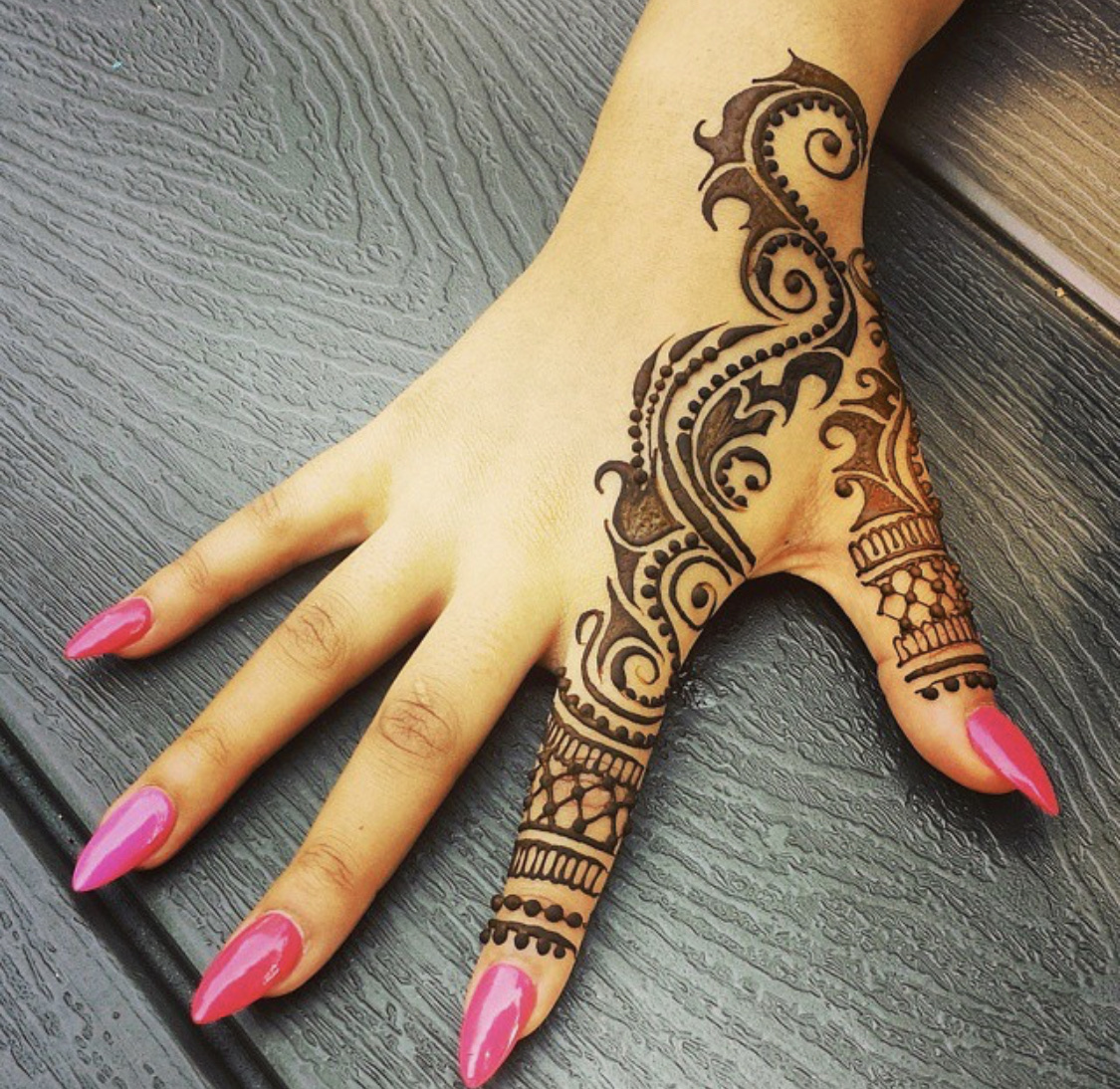 Even though the hand is mostly empty in these designs, the simplicity and beauty of the floral pattern transports you to another world.
Henna with figurines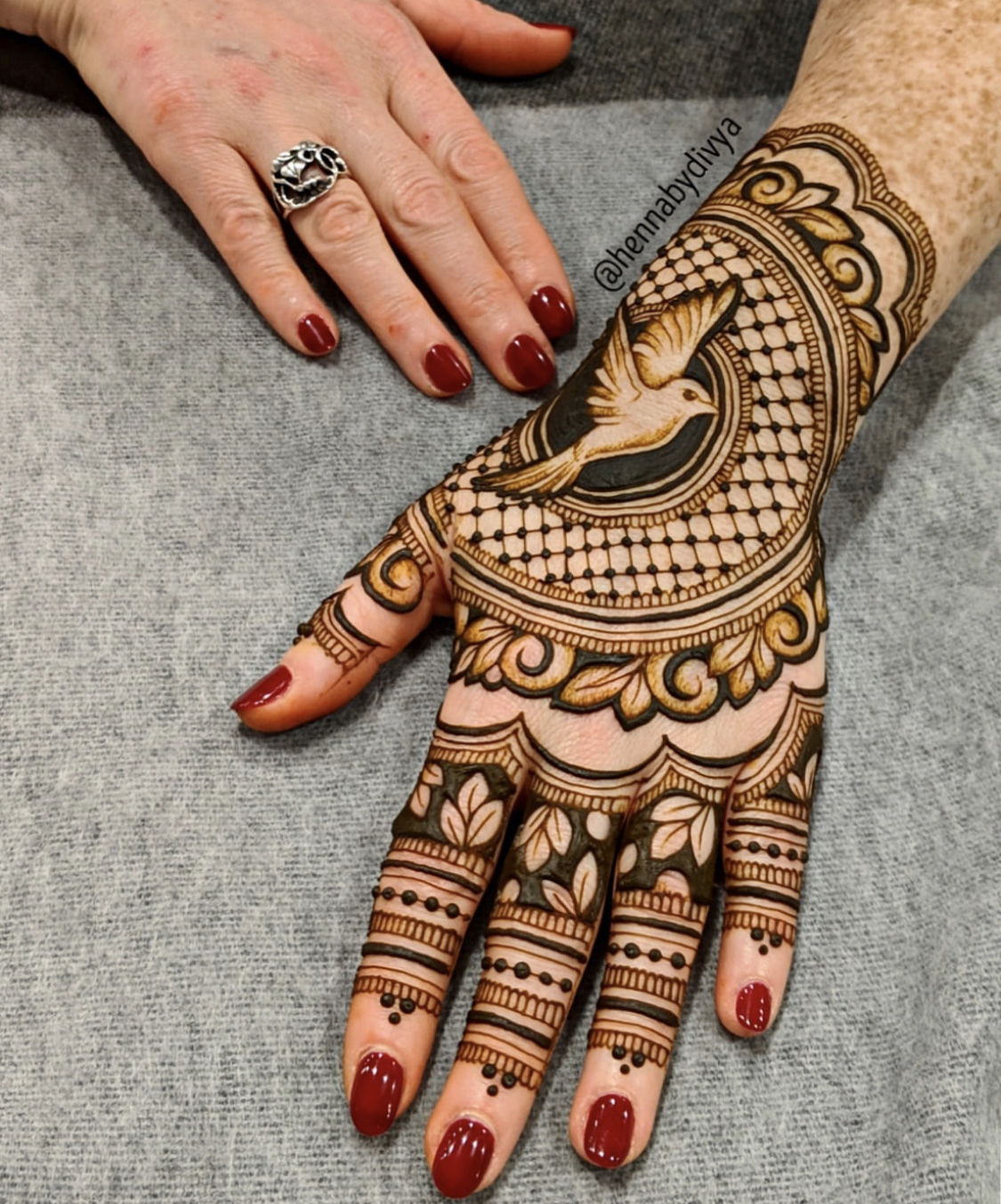 Dove is a symbol of peace and usually released during weddings to bring prosperity to loved ones.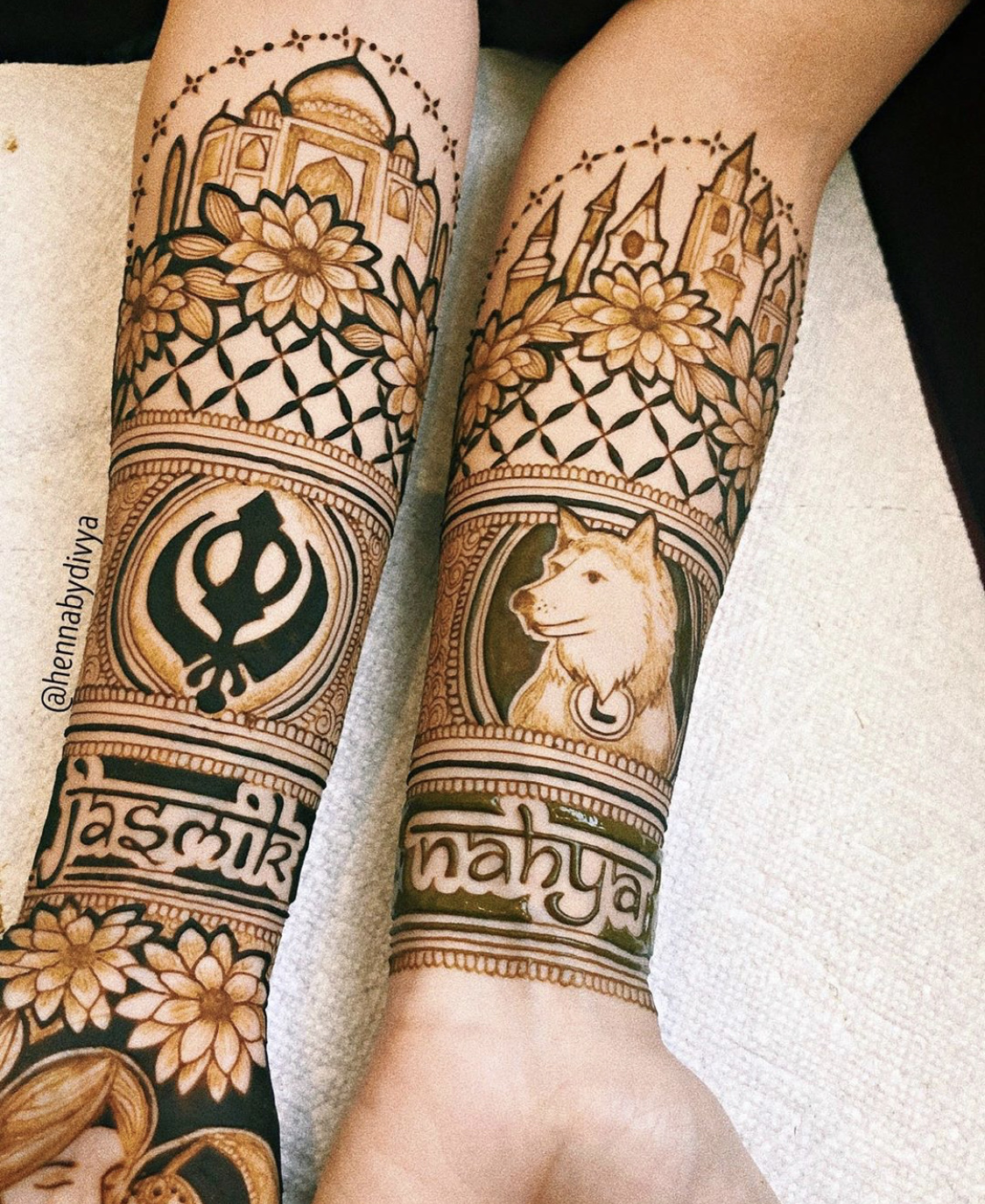 Traditional Sikh culture has been shown in this design with figurines and what better way to show love then to incorporate your lovers name on your arms.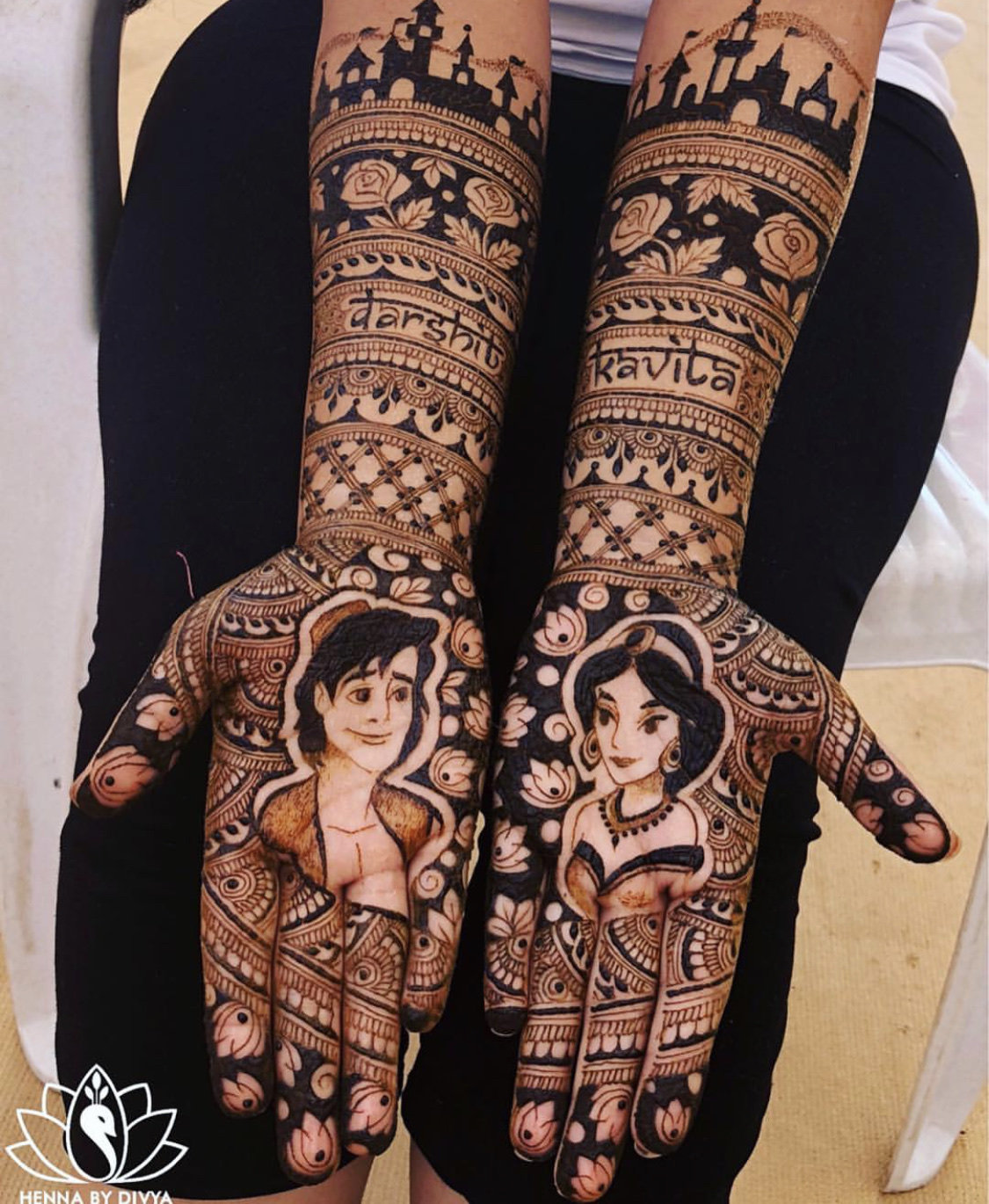 Are you a Disney fan? This design with Aladdin characters is so unrealistically gorgeous and beautiful to look at.
Henna on feet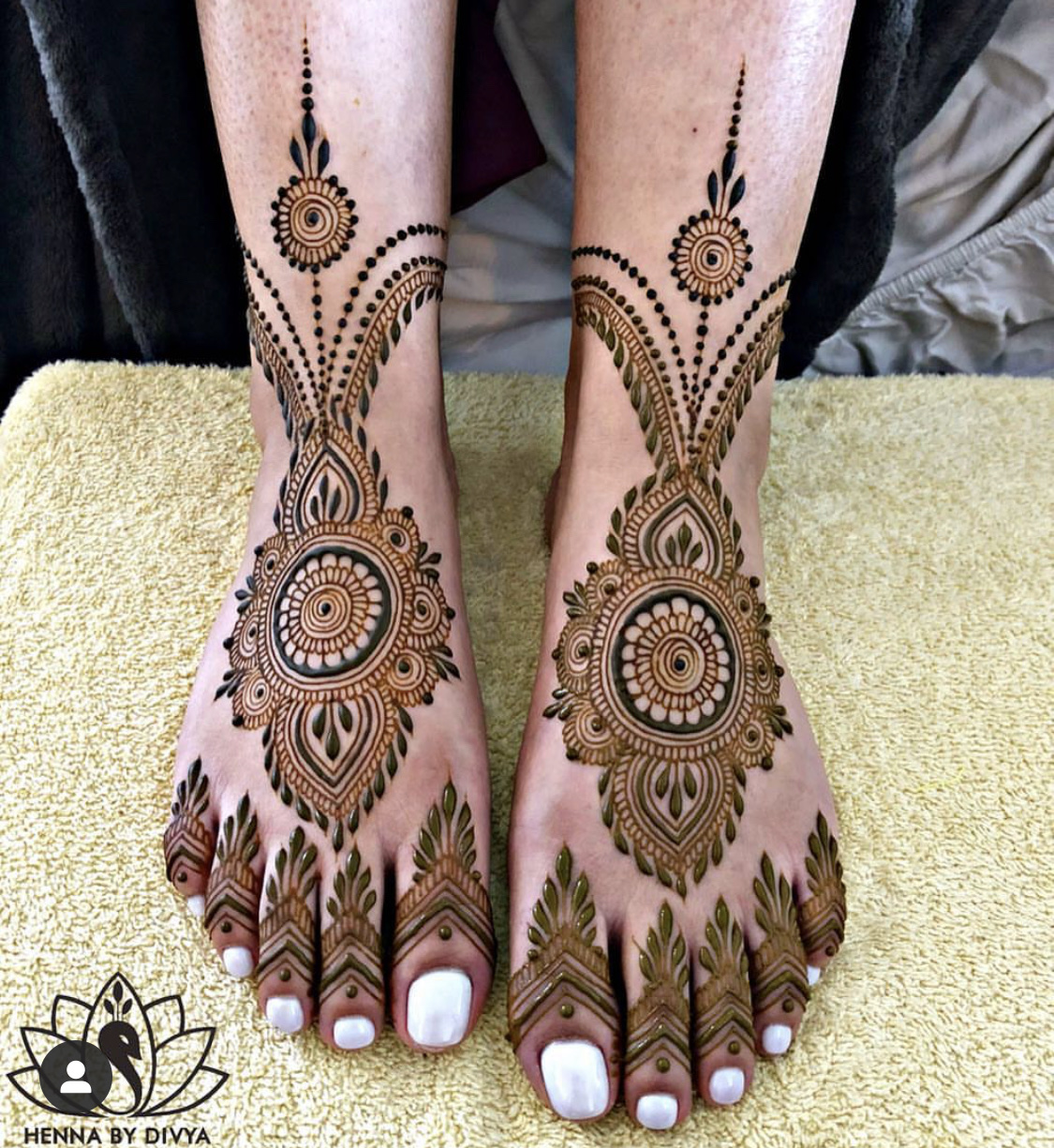 This mehndi design done on the feet looks just like anklets with floral patterns.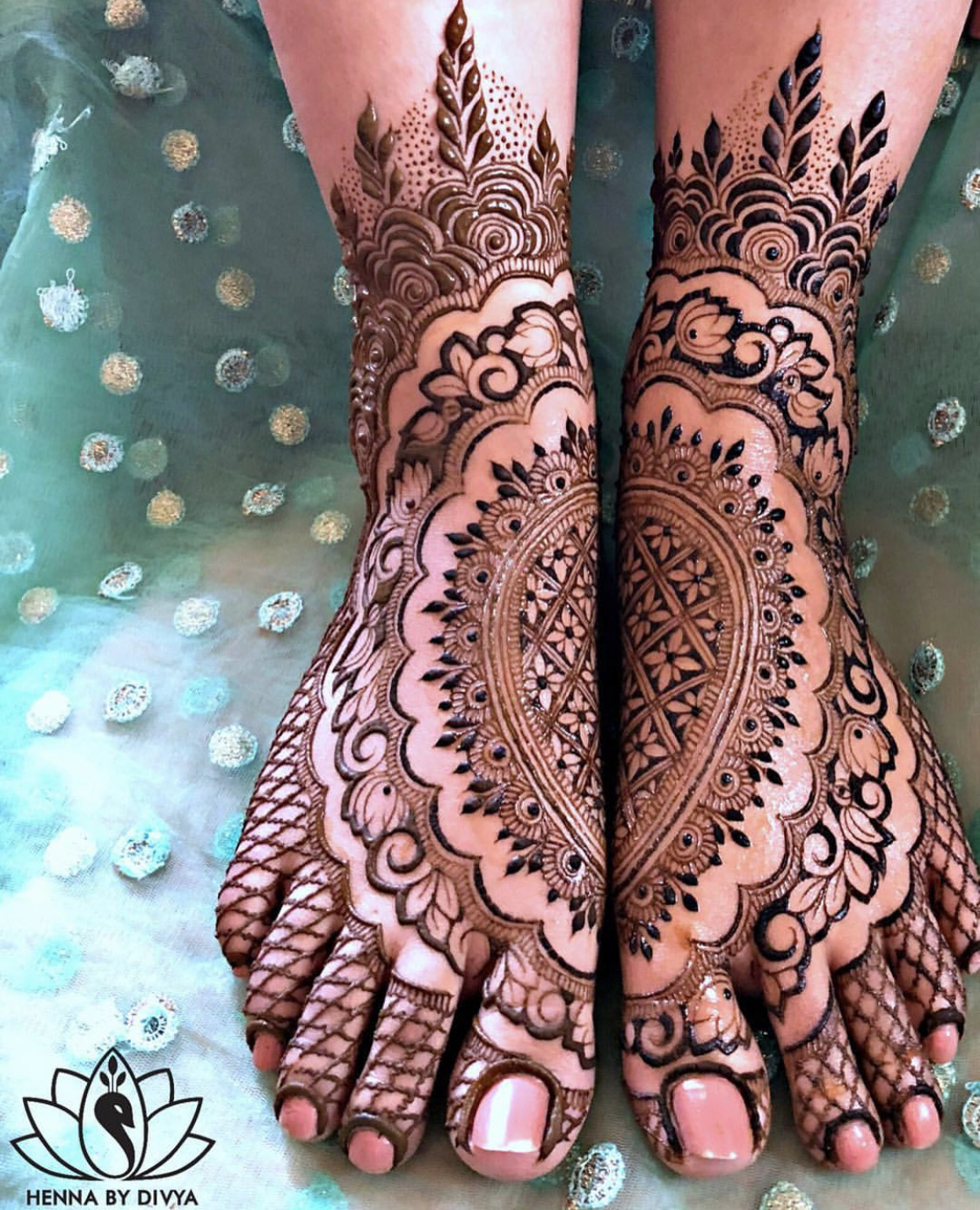 This half and half design looks hard to achieve but wow! The detailing of it is to die for!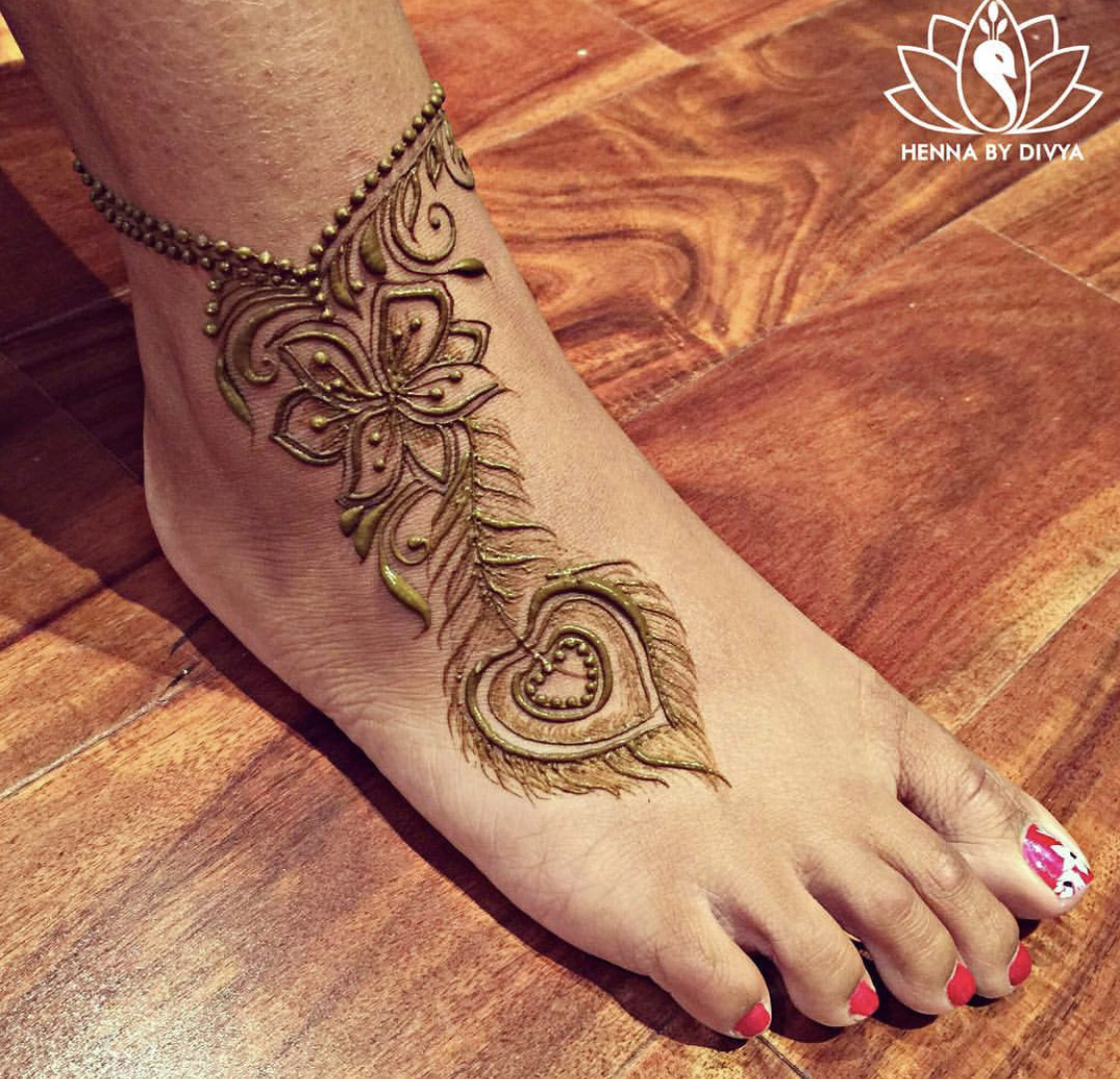 This peacock feather design hanging from a chain-like design is so delicate and classic.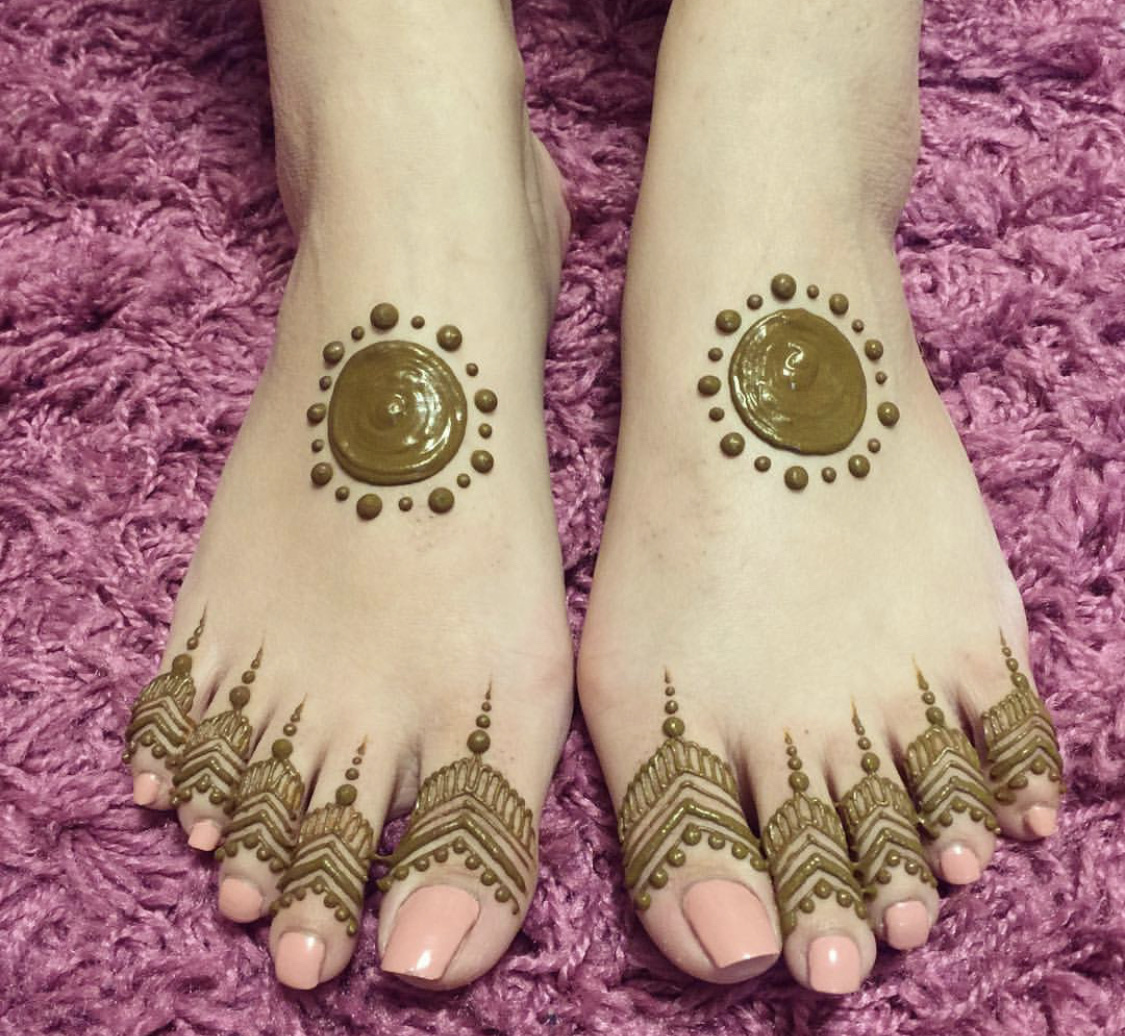 A simple gol mehndi design with toe henna detailing is a classic example of less is more.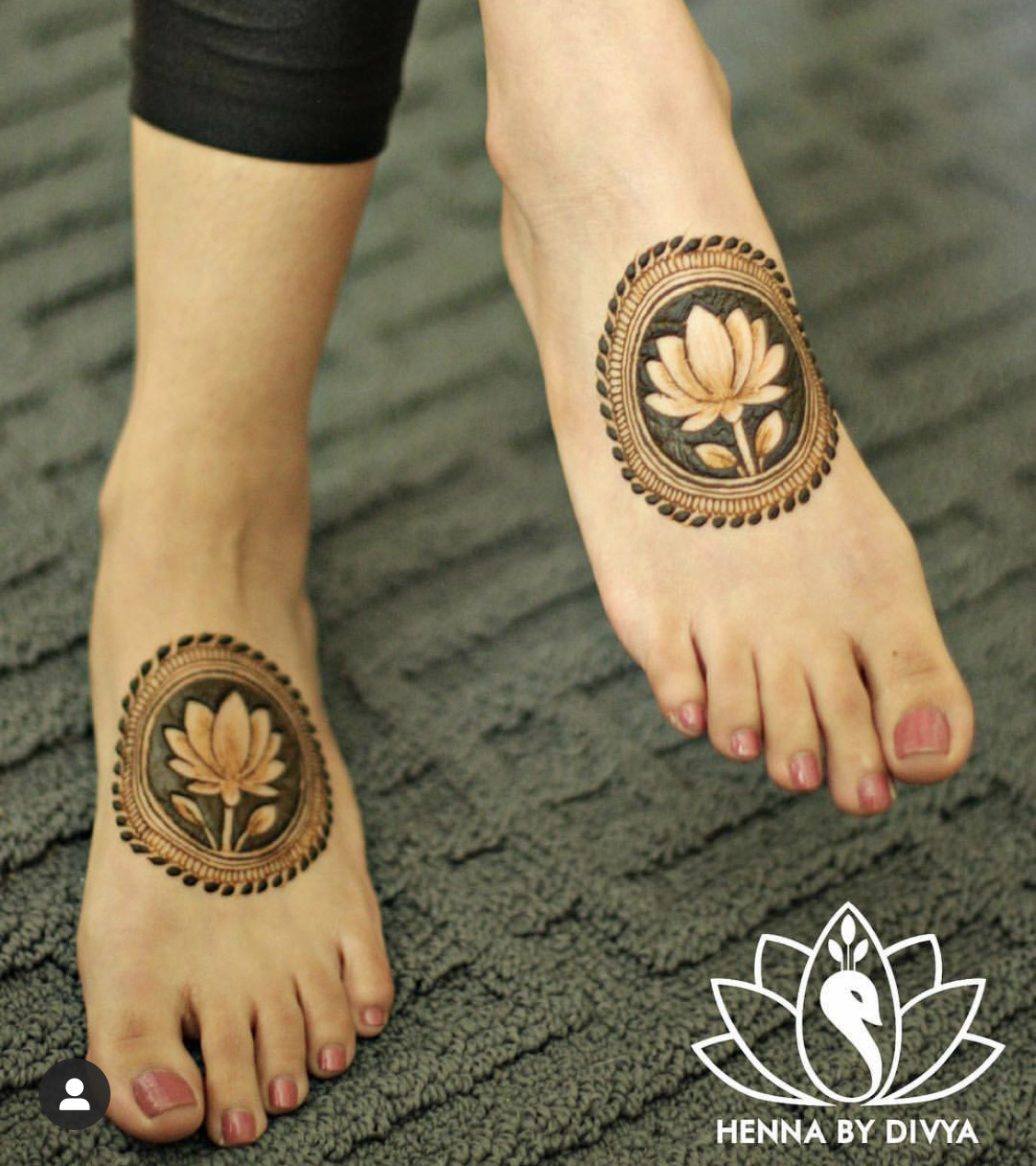 Another example of the gol mehndi done with flowers which makes us instantly fall in love.
White henna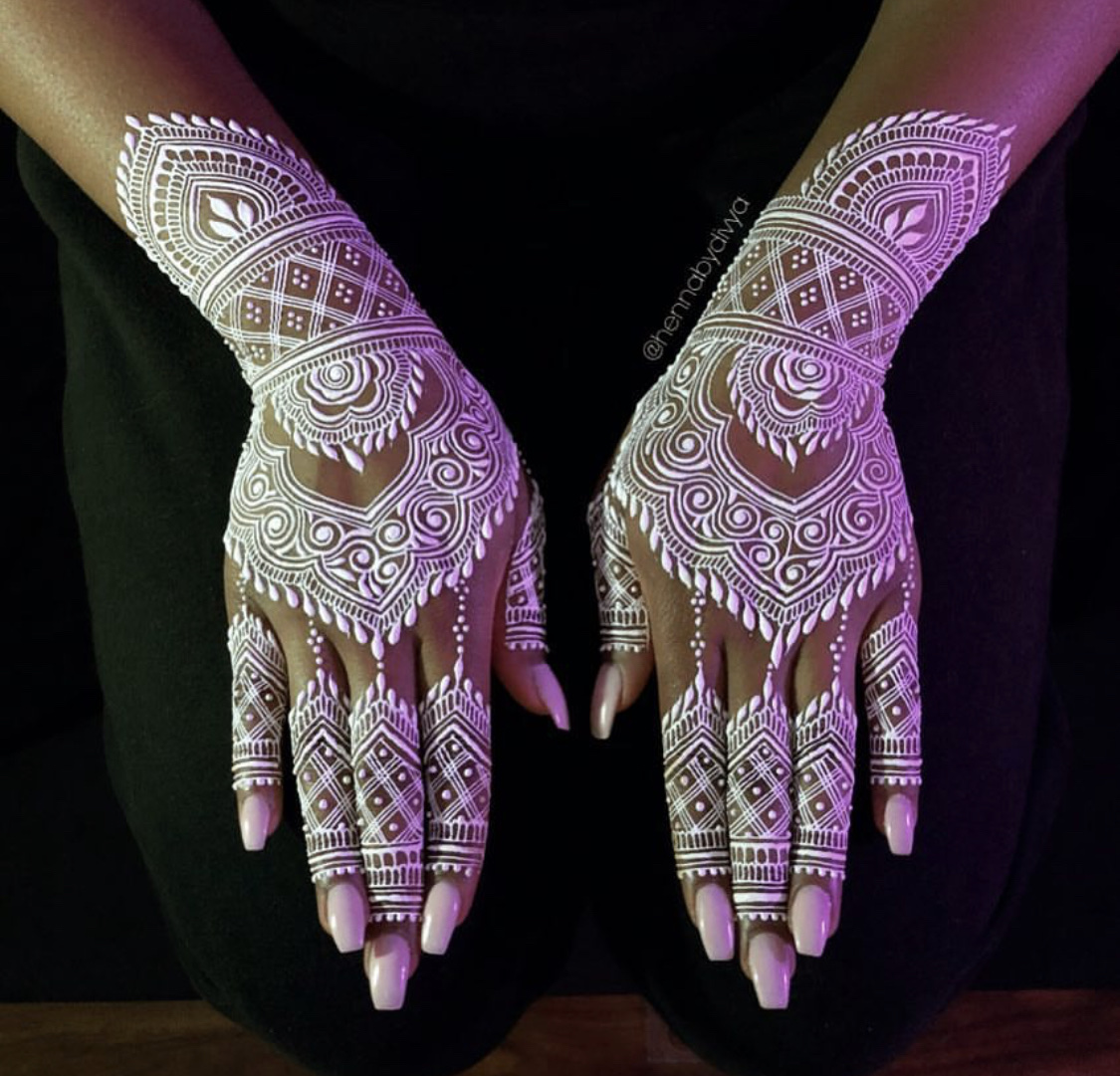 White henna is a unique and trendy mehndi look to sport if you are bored of the traditional henna. Glorious and gorgeous to look at.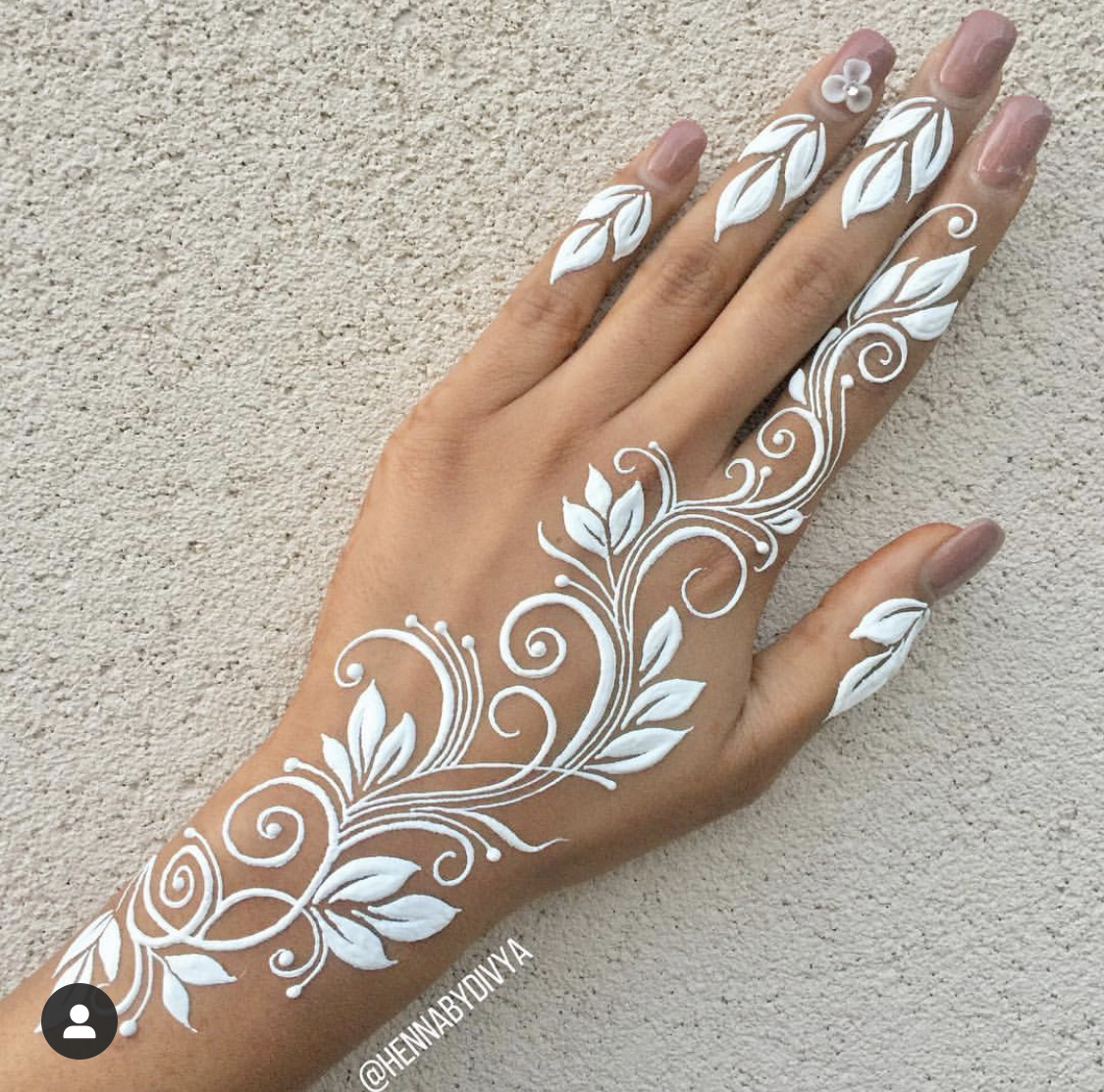 The classic "bail" design looks ever so gorgeous in the unconventional white henna.